You are here

David de la Rosa
David de la Rosa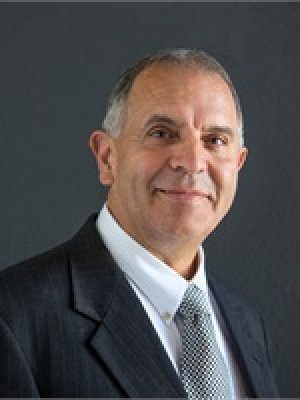 David De La Rosa was born and began his career with Fortune 500 Companies in Silicon Valley who encouraged his education including private executive classes at MIT, and he rose to the position of Senior Strategic International Account Manager. David has managed and negotiated with some of the world's largest corporations. This experience gave him the opportunity to learn business negotiations and analysis from the inside out.
David took 3 years off at the age of 39 but found early retirement boring so he looked for a new challenging career and was offered a position with the largest Investment firm in Silicon Valley during the Dot Com Era.
After 6 years, David realized his personal concern for his clients was not shared by the firm who seemed more focused on their corporate profits than doing what was best for his clients. At this point, David created a Real Life Financial Plan for himself and he left the firm and became an Independent Financial Advisor.
Being an Independent Financial Advisor meant that David was now free to analyze all investment options and do what was appropriate for his clients. It also meant that he was free to spend more time getting to know each clients dreams and help them create a Financial Plan to make daily decisions to move toward their personal goals. This has evolved into the prototype of David's new book on Financial Planning.
David is passionate about all aspects of his life and he hopes that his Life Style Financial Planning concept will motivate people to create and define their dreams and make the changes necessary to live their life to it's fullest potential.
David believes each person is unique and deserves respect so he takes great joy in volunteering in his community and internationally in various charities and missions that encourage and help people to help themselves. David's favorite charites include World Vision, Mercy Ships, Easter Seals, and Elm Street Mission in Santa Cruz. In addition, David was invited to help build a modest Medical Center in Tecate, Mexico with other Christian businessmen in Santa Cruz, California. David's recreational passion is training his Arabian Horses to compete in long distance Endurance Races. Life can be good... if we take the time to plan. It all starts by putting our dreams on paper and creating a plan to pursue our dreams.
Professionally, David holds the following Securities Licenses with LPL Financial: Series 7, 63, 65 and the California Insurance License # 0B83467 for Life, Health, Disability, Annuities and Long Term Care Insurance.
David's clients are primarily introduced to him by private clients and professional referrals but he welcomes the opportunity to help anyone who wishes to improve their life through comprehensive Financial Planning and Investing.
Financial Planning is bringing the future into the present so we can do something about it today!